Halloween Events in Pinellas
YOUR GUIDE TO HALLOWEEN EVENTS IN THE CLEARWATER-ST.PETE AREA
There are so many fall and Halloween things to do in Pinellas County that it can be hard to keep track of it all. To save you time searching out all the Halloween events in the St.Pete-Clearwater area, we rounded up a list of Halloween happenings.
We started this list when we were looking for Halloween activities for kids in Pinellas. We've gone to a lot of Halloween events on this list but there are so many we haven't made it to all of them. Think directory, not review.
Below you'll find nearby pumpkin patches, fall festivals, trick or treating & trunk-or-treats, and Halloween events. We divided the events into Halloween things near Clearwater (mid- to North Pinellas) and Halloween events near St. Petersburg (South Pinellas).
This list is kept as up to date as possible but always confirm details before heading somewhere (for example, in case of weather closures or date changes).
2024 dates will be added as they become available.
On to the Halloween festivities!
Pumpkin Patches
First up is a list of pumpkin patches in and near Pinellas County. Costs listed as "free" indicate free admission and not free pumpkins.
GALLAGHERS
Gallaghers is perhaps the most popular pumpkin patch in the area. It's free and has lots of photo backdrops, a small goat petting zoo & farm animals, and a cute truck set-up.
ST. PETE PIER PUMPKIN PATCH
The St. Pete Pier pumpkin patch is part of the St. Pete Pier fall festival that takes place for one weekend in October.
HERITAGE METHODIST CHURCH
DK FARMS
DK Farms pumpkin patch is included in their fall festival admission. It can cost up to $20 for a ticket for anyone over 30 inches, depending on the day you visit and if you buy tickets at the door.
HYDE PARK VILLAGE
The Hyde Park pumpkin patch benefits the Humane Society.
BEARSS GROVE
Bearss Grove is a local farm and their pumpkin patch is noteworthy for having Florida's largest pumpkin the last few years.
ARMATURE WORKS HEIGHTS FALL FESTIVAL
The Armature Works Fall Festival includes a pumpkin patch
COASTAL CHRISTIAN CHURCH
Fall Festivals
Throughout late September to early November, you'll find multiple fall festivals happening near St.Pete-Clearwater.
DK FARMS
DK Farms is often recommended but it is pricy, especially on the weekends.
HORSEPOWER FARMS
NOTE: Complete their release form for kids online before going to save time when you enter.
RAPRANGER FARM PUMPKIN FESTIVAL
Rapranger Farm is the quintessential fall festival with a petting zoo, corn pit, hayrides, slides, a bounce pillow, and much more.
NOTE: They recommend buying tickets in advance because they sell out.
HEIGHTS FALL FESTIVAL
Armature Works Fall Festival includes live entertainment, family activities and a pumpkin patch.
CALVARY CHURCH FALL FESTIVAL
SACRED HEART FALL FESTIVAL
ST. PETE PIER FALL FEST
The St. Pete Pier Fall Festival includes a pumpkin patch, live music, kids activities and a market.
Trick or Treating & Trunk-or-Treats in Pinellas
Here is a list of Trunk or Treats near Pinellas and public Trick or Treating events happening in the area.
Note: dates reflect 2023 unless otherwise noted
Halloween Events near Clearwater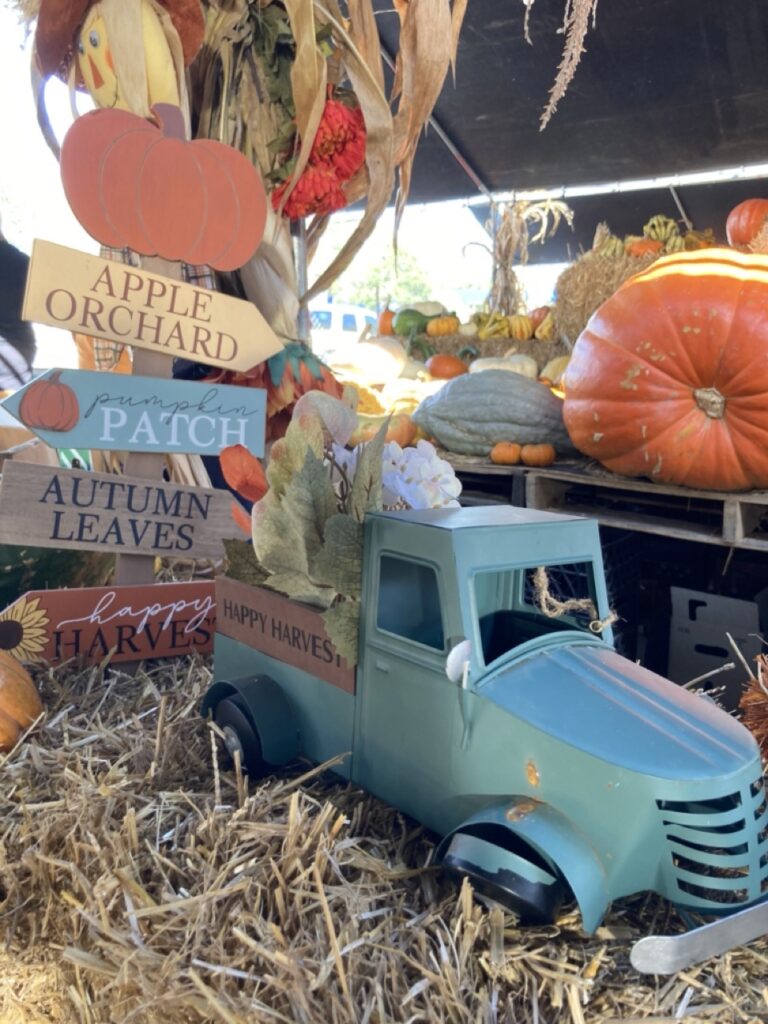 Next, here are Halloween events happening near Clearwater and North Pinellas. They are divided by multi-day and single day events.
Note: dates reflect 2023 unless otherwise noted
Multi-Day Events
The following events happen over multiple days or weekends:
WITCHES OF DUNEDIN
The Witches of Dunedin leave hints on their Facebook page of where they'll be doing a dance performance that night in Dunedin. Think Scavenger hunt, flash mob and Halloween all at once!
CLEARWATER MARINE AQUARIUM SPOOKTACULAR
Clearwater Marine Aquarium's Spooktacular includes activities and decorations. On Halloween, there is also trick or treating, a DJ and a costume contest.
Don't forget to check out our full guide to the Clearwater Marine Aquarium before you go.
FRIGHT NIGHTS AT FOLLY FARMS
Here's a highlight reel of a previous year's Fright Night (that helped us decide that it would be too scary for our 2-year-old this year…)
One-Day Events
Halloween Events Near St. Pete
Here are the Halloween events happening near St. Pete and South Pinellas.
Note: dates reflect 2023 unless otherwise noted
Multiple Day Events
One Day Events
Tampa Halloween Events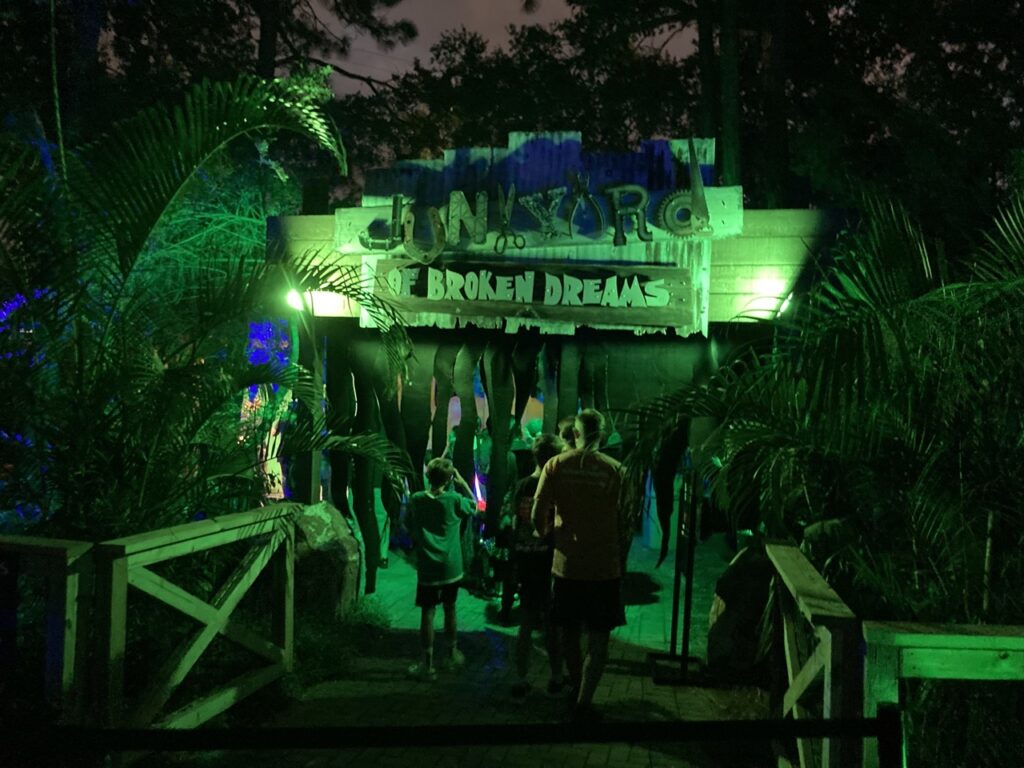 Finally, here are some Halloween events in Tampa that are noteworthy.
ZOOTAMPA'S CREATURES OF THE NIGHT
Creatures of the Night is ZooTampa's annual Halloween event taking place throughout the month of October. It includes spooky decor, actors through the zoo, themed areas, special Halloween-food and more.
Our review of Creatures of the Night goes over everything you need to know before you go!
FLORIDA AQUARIUM GUPPYWEEN
Guppyween is a sensory-friendly Halloween event at the Florida Aquarium. It includes trick-or-treating, dance parties, underwater pumpkin carving and more.