11 Things to Do Over Thanksgiving in Pinellas
Your guide to things to do over Thanksgiving break in Pinellas
Whether you have the whole extended family visiting and want fun things to do or it's just you and your kids on a school break, Thanksgiving break is a special time to create memories and be grateful. Here are some local ideas for you!
We are two local moms who write about all the kid-friendly fun in the Clearwater-St. Pete area. We make these lists based on things we do with our own kids over Thanksgiving break.
You'll find a variety of ideas below, including ideas for Thanksgiving, Black Friday and early ways to get in the holiday spirit.
Let's find your next Thanksgiving break activity!
1. Run a Turkey Trot
Running a Turkey Trot is a turkey day tradition for so many families. Not only is it a Thanksgiving day classic, it is also a great way to get some kid energy out before the day gets going.
The Tampa Bay Turkey Trot is the biggest in Pinellas, but there are also many small local runs too, like the Safety Harbor Gobble Wobble or the St. Pete Run Club's casual 5K.
Don't worry, we've rounded up all the Turkey Trots in our area so you can find the run that best fits your family
Check out all the Turkey Trots in St.Pete-Clearwater
2. Sanding Ovations: Sand Sculpting Competition
Sanding Ovations, a beach sand sculpting competition, returns to Treasure Island for its annual event the weekend before Thanksgiving.
You can check out the amazing sand sculptors and lots of fun events on the main event weekend, like a kite festival, fireworks, music and vendors. They are also holding an "encore" weekend after Thanksgiving and the sculptures stay up even after that as weather permits.
The weekend before Thanksgiving is World Champion sculptors competition right here in Pinellas County at Treasure Island Gulf Front Park. It will be returning again in 2023 with music, vendors and lots of fun and of course amazing sand sculptors.
3. Go to a Library Thanksgiving Activity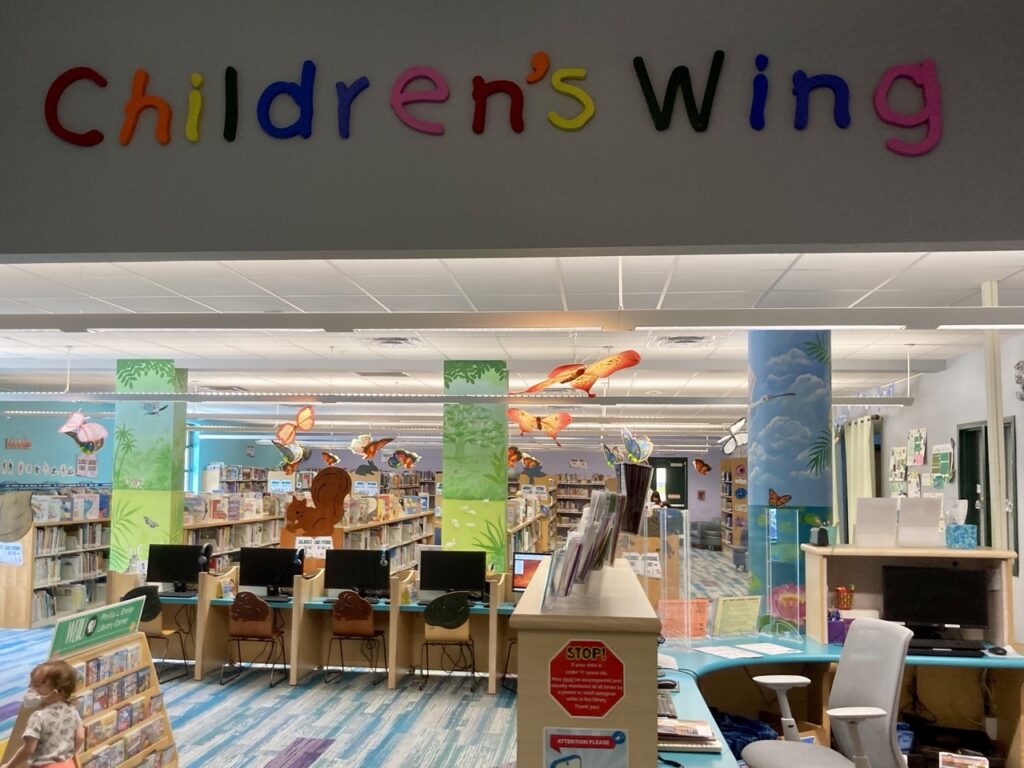 Pinellas libraries are open Monday-Wednesday before Thanksgiving and are always one of our favorite free activities for kids. Many of our libraries offer "take and make" crafts for free each week, and they are usually themed around the upcoming holiday.
Libraries are also putting on special Thanksgiving activities to get you in the holiday spirit. Here are a few fun Thanksgiving-themed library events happening the week of Thanksgiving break:
Don't forget to check out the list of our favorite children's library areas in Pinellas for even more library fun!
4. 32nd Annual Thanksgiving Art & Craft Festival
The Thanksgiving Art & Craft Festival is put on each year by the Tarpon Springs Chamber of Commerce to highlight local creators and small businesses during holiday shopping season.
Strolling an outdoor craft festival is much more peaceful than a crowded mall. Make it fun for kids by having them find their favorite art piece or do a scavenger hunt for items.
5. Thanksgiving Break Camps in Pinellas
Thanksgiving break camps are camps or day-long activities that place in on the Monday-Wednesday before the holiday. They help fill the gap for parents who still have work, but they can be fun for any kid.
There are some cool big Thanksgiving camps in Tampa at places like MOSI's camp and the Florida Aquarium's camp. But you'll find some great (and cheaper!) options in Pinellas.
Here are a few city-run Thanksgiving camps in the St. Pete-Clearwater area:
6. Beer Garden Bonfire at Crooked Thumb
Each year Crooked Thumb has a bonfire event to kick off Thanksgiving and the holiday season. Kids will love the s'mores made over the bonfire. The event also has live music and new stout releases.
Crooked Thumb makes our list of our favorite kid-friendly breweries in Pinellas too!
7. Dunedin Downtown Market
Dunedin's weekly market takes place on Fridays and Saturdays each week and would be a fun day after Thanksgiving outing.
You can get food from local vendors for a picnic, stroll artisanal shops in lieu of Black Friday and enjoy live music.
There are also two playgrounds in walking distance of the pioneer park if your kids would like to run around on one after. I would recommend Waterfront Park for a playground, but even the event itself will get some of the kids energy out.
8. Catch a Show
There are always a lot of events happening in our area but it goes into over-drive as the holidays get started.
Check out a concert or show this Thanksgiving break. To get you inspired, here are a couple family-friendly ones the week of Thanksgiving:
9. Noah's Ark Annual Hoedown FarmFest
Noah's Ark Farm on Wheels is usually a mobile farm but once a year they hold a FarmFest open house. The FarmFest includes petting animals, pony rides, food trucks, and vendors.
The event is a fundraiser for the memorial fund for the owners' son that helps kids and animals in need so the admission fee goes to a good cause too.
10. Kick off Christmas Festivities
Many Christmas events start right away the weekend after Thanksgiving. You can catch a Christmas parade and tree lighting in St. Pete, enjoy ZooTampa's annual Christmas celebration or head to Christmas on the farm at Raprager's.
We've done the research on all the Christmas-y stuff in our area to save you time.
Check out our list of alllll the Christmas events happening in Pinellas
In addition to events, many of the best Christmas light displays turn on the weekend after Christmas. Don't worry, we've got a list for that too!
Here are the best Christmas light displays in Pinellas
11. Beat the Crowds to Santa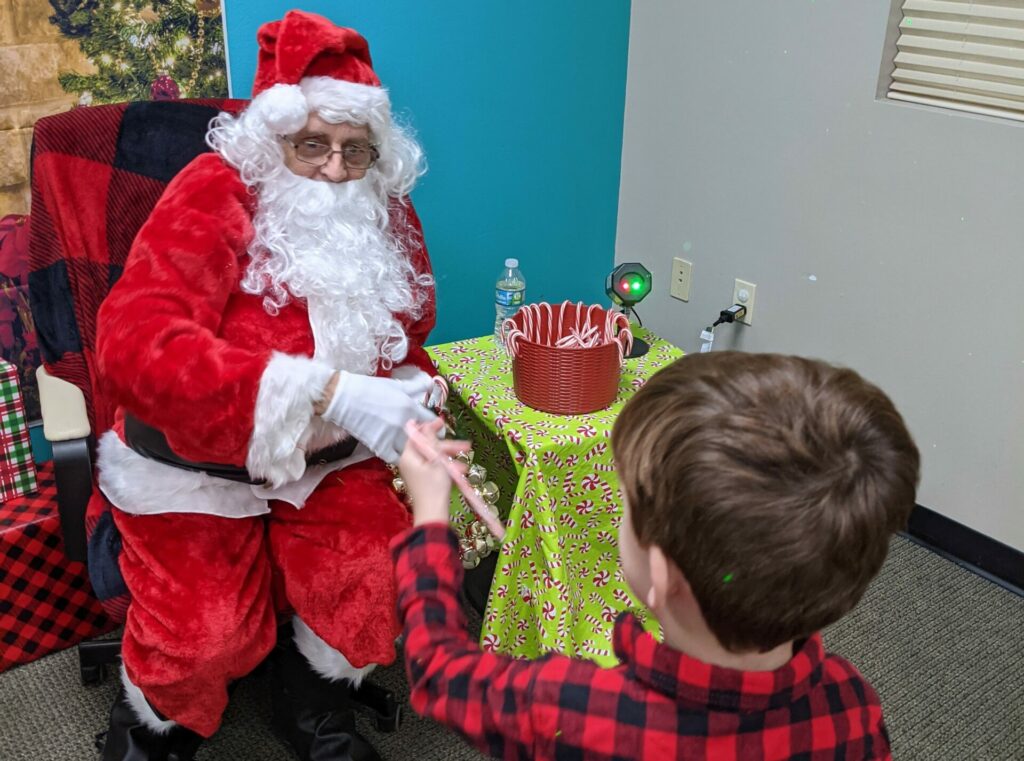 Keeping with the Christmas-theme, get your visit with Santa done early this year. Many photos with Santa get started as soon as Thanksgiving is over.
Use our list to find photos with Santa near you. We make sure to highlight signing & sensory Santas and budget-friendly Santas too.
If you have a pup in the family who you want to include in the Santa fun, we've got a list of Santa Paws in Pinellas too.
Read More:
Looking for more holiday fun? Don't miss our ultimate list of Christmas events in St. Pete-Clearwater.